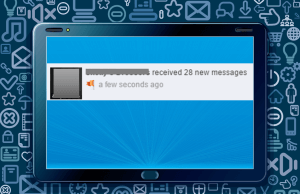 So this just happened . . . had a client beg us to pause their Facebook ad campaign till they can hire more HELP! They were getting way too many orders for their service and are now completely booked out more than 4 months in advance.  With fear that they would end up loosing customers who were unwilling to wait more than 4 months they cried "Uncle" and asked us to pause their campaign.  I'd say that was a good thing.  They went from getting 1-2 Facebook messages per day to over 50 yesterday with almost as many additional phone calls!  They desperately need to hire 2 -3 more people before we can resume their campaign.
Imagine what we could do for your business?
Want more information on Facebook advertising done the right way?  Reach out to us toll free at 888-960-7874.
We turn clicks into customers for your business.
Randy Kuipers
Response Marketing Services
4072 Chicgo Dr SW Suite 25
Grandville, MI 49418